KEYNOTE DIRECT DIGITAL INTERACTION
Professor Emeritus Dr. Richard Schechner
Performance Studies in a Global Context: A Live Conversation with Richard Schechner
I look forward to a wide-ranging discussion of performances, performance theory, performance studies, and related topics as they affect participants in the upcoming IMPAC conference. Such topics may include (but are not limited to): How the formerly colonized affects/changes the former colonizers; what kind of performances are suited to the digital epoch — especially in light of the limitations and opportunities brought about by the COVID19 pandemic; drawing on the archive for a deeper view of what constitutes performance; indigenous performances in Southeast Asia (and here I will learn more than I will teach); performance collage, devised performances, and other qualities of postmodern performing arts; what is performance studies.
Biography
Richard Schechner is Editor of TDR: The Journal of Performance Studies and University Professor Emeritus at NYU. He is the author of many books including Environmental Theater, Performance Theory, Between Theater and Anthropology, Performed Imaginaries, and Performance Studies: An Introduction. His books and essays have been translated into more than 25 languages. Schechner has directed performances, led workshops, taught, and lectured on every continent except Antarctica. Among his many theatre productions are Dionysus in 69 (based on Euripides' The Bacchae), Sam Shepard's The Tooth of Crime, Bertolt Brecht's Mother Courage and Her Children, Jean Genet's The Balcony, August Wilson's Ma Rainey's Black Bottom, Anton Chekhov's Three Sisters, Shakespeare's Hamlet, and the immersive-devised Imagining O. During the time of COVID, Schechner has led and participated in numerous webinars. He has been awarded numerous fellowships, awards, and honors, including three honorary doctorates.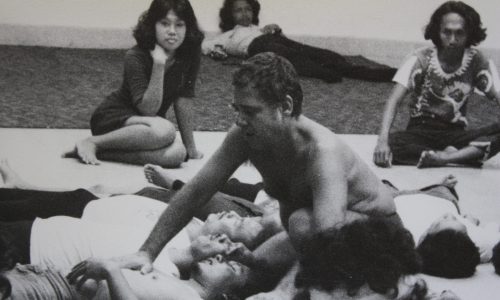 Richard Schechner Conducting a Workshop in Jakarta
Assoc Professor Dr. Valerie Ross
College of Creative Arts,
Universiti Teknologi Mara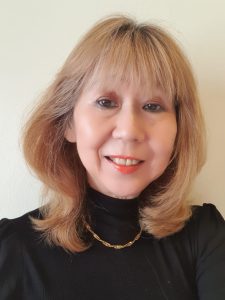 Practice-Led Methodological Designs for Performance-Composition and
Interdisciplinary Music Research
Assoc Prof Dr Valerie Ross
Keynote Abstract
Practice-led methodology has gained increasing prominence in the field of creative arts enquiry. Its engagement has fueled disruptive discourse on its nature, methodology and application in music research. Textbooks and journal publications on practice in arts-based research (H. Smith and R. Dean, E. Barrett, R. Nelson, P. Leavy, L. Candy and E. Edmonds) and a host of eminent practitioner-scholars have contributed to this field of study. Several of these publications centre on the creative arts industry with fewer discourse on practice-led research approaches in the subdomains of music. In this keynote, Valerie Ross deliberates on the multi-facets of practice-led approaches in performance, composition and interdisciplinary music research. She shares the process of crafting methodological designs that encapsulate her research in and of practice. Valerie argues how performance and composition research are inherently interrelated as one critically informs the other. Keywords that frame practiceled techniques include terms such as collective pluralities, divergent and multimethodological processes, research-informed performance, user-centred design thinking and research about/through/for practice as represented by its performative-compositional output and accompanying exegesis. Practice-led research transcends discipline borders encompassing interdisciplinary science-art domains within multidisciplinary co-creational practice. In Valerie's music-medicine studies, she views the interdisciplinarity of science-arts research as interpolated dimensions of collaborative scientific knowledge within an embodied cultural space that yields transformative artefacts of translational research. 'Practice-Centred' research in music therefore represents a collective term that posits research-informed practice as its focus and its artefacts/deliverables as outputs of that research, therein incorporating overarching paradigms of practice-led research, practicebased research and creative research in the performing arts.
Biography
Assoc. Prof. Dr Valerie Ross is a renowned composer, researcher and music educator with works premiered in major cities in Europe and the Asia-Pacific. A faculty member of the UiTM Conservatory of Music, Valerie served on the Board of Accreditation, Malaysian Qualifications Agency. She is a recipient of fellowships and awards from the Commonwealth Foundation, Japan Foundation, Rockefeller Foundation, Darmstadt Institute of New Music and University of London. Professor Ross is the Director of the Centre for Intercultural Musicology at Churchill College, University of Cambridge and a visiting professor at the National Academy of Chinese Theatre Arts, Beijing. Her publications include 'COVID-19 Pandemic: Innovative Digital Tool Using Progressive Muscle Relaxation to Promote Mental Health Among Frontline Healthcare Workers', Annals of Emerging Technologies in Computing; 'Translational Practice-Based Methodological Model for Health and Wellness in COVID-19 Times', South Asian Journal of Social Sciences and Humanities; 'Translating Intercultural Creativities in Community Music', Oxford Handbook of Community Music and 'Framing Intercultural Music Composition Research', Routledge International Handbook of Intercultural Arts Research.